Ghost Kitchen Orlando provides crafted, fresh, and wholesome lunches to the Central Florida area. All of our lunches are scratch-made with an emphasis on high-quality, all-natural ingredients. Read more about what our motto "Crafted. Fresh. Wholesome." means to us.

Bricks & Bowls is a sandwich & salad concept developed and launched by Ghost Kitchen Orlando in June of 2022 in the Millenia Mall. Enjoy the same menu you know and love while getting some shopping done by visiting our very first brick and mortar location! 
Whether you need a quick healthy lunch option or catering for your company/event — Ghost Kitchen Orlando has you covered.
Our wholesome, hand-crafted recipes will fill your kitchen with all of the joy of home cooking without having to forfeit time on hours of preparation. Enjoy the convenience of delivered meals without sacrificing any of the deliciousness.
Ghost Kitchen's weekly lunches are perfect for people who want a wholesome and delicious meal but are in a pinch for time. We have partnered with all major delivery services to get you your made-to-order lunch — quick.
Planning a corporate or social event and want to be the life of the party? Consider Ghost Kitchen's delicious and convenient lunch catering. We offer a fully customizable menu that will satisfy the whole office. 
Fresh, made-to-order sandwiches, salads, and sides available Monday through Friday through all major 3rd party delivery apps. 
Orlando's highest rated Boxed Lunches, party salads, party platters, and sides that will make you the office favorite.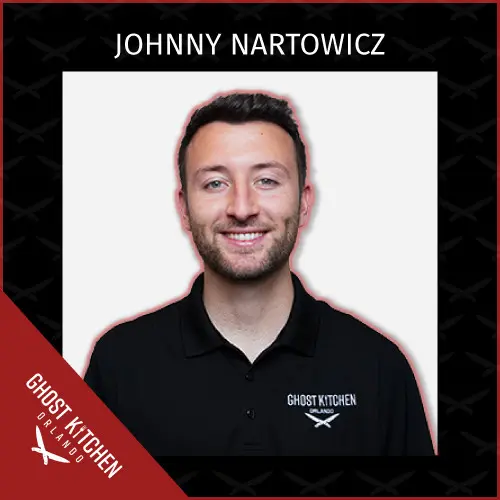 We want to make eating excellent food easily accessible to everyone in the Orlando area without the hassle of planning, shopping, cooking, or going to a proper sit-down restaurant
Owner of Ghost Kitchen Orlando
Authenticity – From our reviews to our ingredients. 

"Ghost Kitchen hands down has to-go and catering figured out! If you haven't tried them, I highly recommend."

"Wow wow wow! I stumbled upon this place while looking for lunch options close to work. I wasn't sure what to expect, but I was happily surprised by how good the food is."

"Everyone's favorite lunch caterer. Ordered individual lunch boxes with sandwiches, chips and a side. The homemade cookie was appreciated!"
Be the first to know about new weekly specials, coupon codes, deals and more!